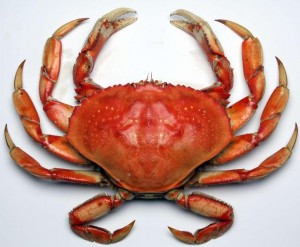 It's amazing how a little thing called time changes our perspectives. Growing up in Nova Scotia, I vividly remember reading about the early explorers like John Cabot who wrote of cod so abundant you could catch them off the sides of their ships using a wicker basket and a rope. Five hundred years later we witness the collapse of the east coast cod fisheries. How did we manage to take a once startling abundant food source and mismanage it into near oblivion?
In recent years, I marveled at the abundance of west coast salmon. I've witnessed runs of pink salmon marshaling at the mouth of northern rivers – so many you think you could walk on their backs to cross the river. One moonlit night we watched as phosphorescent plankton, shimmered around the pinks, leaving trails of lights and colours that were simply magical. Each movement of their tails and fins sent off swirls of sparkling colour into the black water. My brain told me it was bioluminescent, probably from a dinoflagellates plankton. My heart told me it was a magnificent example of the beauty and complexity of our planet. Now even these amazing runs of salmon have a cloud of uncertainty hanging over them. How many times will we learn the same lessons history is teaching us?
Who knows how many things are connected in the vast web of the world? Who knows what really is sustainable? There are many questions out there with answers to come someday – hopefully before we totally collapse the food chain of the oceans around us. What is becoming clear is that there are choices we can make than minimize the damage we now see in our oceans and promote solutions to allow us to continue harvesting seafood from the ocean. In the interconnection of our world, we know that the actions of mankind are at the root of many of the issues. Overfishing, habitat destruction, pollution and processes that effect the chemistry (pH, nutrients, hormones, drugs, etc.) are all part of the complex effects of our impact on the oceans. Reducing our ecological footprint is a personal step we can all take.
For seafood issues, I look to people who are far smarter and better informed than me when I look for answers on seafood consumption. Locally the Oceanwise program (based at the Vancouver Aquarium) works to educate consumers and businesses on sustainable seafood choices based on the following criteria:
Ocean Wise's recommendations are based on 4 criteria. An Ocean Wise recommended species is:
1) Abundant and resilient to fishing pressures

2) Well managed with a comprehensive management plan based on current research

3) Harvested in a method that ensures limited bycatch on non-target and endangered species

4) Harvested in ways that limit damage to marine or aquatic habitats and negative interactions with other species.
Another great local group Seachoice, brings the education right to the counter top with their excellent guide to sustainable eating called Canada's Seafood Guide. The group was formed by five highly respected organizations: Canadian Parks and Wilderness Society, The David Suzuki Foundation, Ecology Action Center, Living Oceans Society and Sierra Club British Columbia. They were formed to give Canadians a voice and information in the efforts to support sustainable fisheries and aquaculture.
You may be surprised to see aquaculture in the last sentence. Right now, about 30% of the world's seafood comes from aquaculture. Many forms of shellfish aquaculture (oysters, mussels, clams, scallops, etc) are excellent, sustainable sources of seafood.
Inland, closed farm systems are another emerging alternative and are now commercially producing trout, tilapia, catfish, sturgeon and Arctic char. Ocean pen based aquaculture has many problems that cause me concern. I personally avoid these products whose main motivation appears to revolve around the sustainability of profit rather than the ecosystem that surrounds it.
On March 20th, we're having a dinner at Deerholme Farm that celebrates the local heroes of Sustainable fishing, these are people and products that are leading the way to ensure we have seafood for generations to come – not just filling the next quota. Please join us for an evening of great food, good company and education.
Saturday, March 20, 2010
Ocean -wise Sustainable Local Seafood
Truffle honey cured spring salmon on artisan bread
Japanese-style BBQ pacific octopus and burdock salad
Baked Cortes Island oysters with a morel and leek gratin
Dungeness Crab with a sweet and sour sauce over black sticky rice
Seared Qualicum Scallops over pork belly and stinging nettle casserole
Local hazelnut and chocolate truffle tarte, wild plum syrup
$90 / person (meat free version available)
For tickets call 250 748-7450 or email bill@deerholme.com