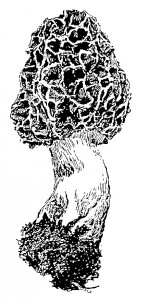 Our next season of events will commence on March 20th. On the weekend of the Spring Equinox we will celebrate our bounty of local sustainable seafood. The following week we'll launch our first cooking class with a hands-on look at Dungeness Crab. Please scroll down for details.
Spring wild food foraging will be showcased in an event on April 24th with a walking tour of the local trails and a cooking demo and tasting based on products we have foraged.
Our culinary activities have been profiled in Gourmet Magazine, Saveur Magazine, Bon Appetite and Harrowsmith. Come see why these people are talking about the food of the Cowichan Valley.
Please email or call 250-748-7450 to book or for further information. Bill Jones
Email me here:
* Gift certificates are available *
………………………………………………………………………………………………………………………………………………………………………………………………………………………..
2010 Dinner Events:
………….
Saturday, March 20, 2010
Ocean -wise Sustainable Local Seafood
Truffle honey cured spring salmon on artisan bread
Japanese-style BBQ pacific octopus and burdock salad
Baked Cortes Island oysters with a morel and leek gratin
Dungeness Crab with a sweet and sour sauce over black sticky rice
Seared Qualicum Scallops over pork belly and stinging nettle casserole
Local hazelnut and chocolate truffle tarte, wild plum syrup
$90 / person (meat free version available)
…………………………………………………………………………………….
Saturday, April 17, 2010
Morel Mushrooms
Tarte Flambe with morels, fresh cream cheese and air-dried beef
Country Ham Pate with morel mushrooms and new onions
Braised morels stuffed with chorizo and olives
Spring Salad with wild greens, morel and maple candied salmon relish
Canard au Vin (braised duck) with morels and pinot noir, duck potatoes
Rhubarb and candied ginger upside down cake with spiced crème fraiche
$90 / person
…………………………………………………………………………..
Saturday, May 22, 2010
Asparagus and Spot Prawns
Spot Prawn and prosciutto rice paper rolls / grilled asparagus with vino cotto
Flat bread with a spot prawn and handmade cheese spread
Poached asparagus with truffle and prawn aioli
Chinese style hot and sour prawn soup
Indonesian-flavoured asparagus and prawn risotto
Grapefruit custard tart with ice wine infused cream, rhubarb syrup
$90 / person (meat free version available)
Saturday, June 19, 2010
Pasture-raised Cowichan Valley Meats
Grilled chicken skewer with a Jamaican walnut pesto
Beef tenderloin Carpaccio with roast garlic and Moonstruck blue cheese
Chinese-style BBQ pork salad with mushrooms and Asian vegetables
Duck and barley soup with a local cheese crouton
Salt and Grand Fir needle crusted lamb with maple-bean casserole
Lavender shortcake with local berries and cream
$90 / person
………………………………………………………………………….

Local Food Cooking Classes
Hands-on limited size classes with Bill Jones. These are opportunites to expand your culinary horizons cooking with the finest local ingredients and working along side an accomplished chef and culinary instructor. Classes include a valuable primer on the topic and recipes to follow along in class and back home. Suitable for all levels of cooking skill but a prime opportunity for those looking to develop their skills and to ignite their creativity. Bill is the author of 9 cookbooks including The Savoury Mushroom and a recognized regional expert on mushrooms and wild foods.
All Classes: Saturday 12:00 noon – 5:00 pm
Cost : $100 per person
……………
March 27 – Dungeness Crab

April 24 – Wild foods and morel mushrooms (forage and demo)
June 5 – Wild Salmon
Please call for availabilty (250) 748-7450