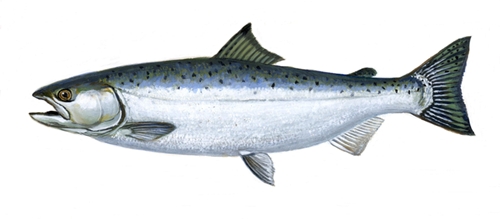 August 18, 2012
We love and respect our amazing local salmon. This dinner is a tribute to our deep and sometimes fragile connection to our local salmon species. We explore as many salmon types as we can find and create a dazzling menu blending the garden and this amazing fish. Deerholme Farm will donate a portion of the proceeds from this dinner to a local salmon enhancement project.
Canapes:
BBQ salmon rolls with tomato chutney
Cured salmon cubes with enoki mushroom jelly
Main Plates:
Grand Fir infused salmon gravlox with blueberry bannock
Planked salmon with Deerholme salad, miso and roasted garlic dressing
Poached salmon in Riesling with sweet pea risotto, roast tomato and basil sauce
White chocolate and sesame phyllo cup with fresh berries and lavender raspberry sorbet
cost $90/person (plus taxes)
call 250 748-7450 for details or reservations.