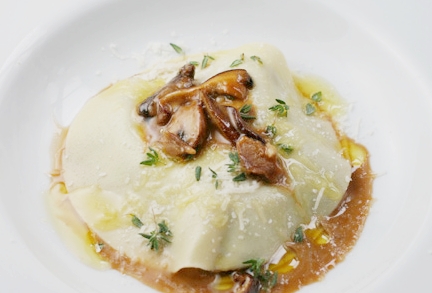 Saturday, October 1, 2011
We are pleased to be working with our neighbours, Wind Horse Organics to offer a menu of their amazing pasture-raised  Red Angus Beef. Of course we have to add our love of wild mushrooms into the mix. Please join us for an exceptional evening of local food.
Canapes:
Baked mushrooms with beef, porcini and aged cheddar
Beef and mushroom sausage with Thai flavourings
Chinese-flavoured beef, chanterlelle and heirloom tomato Soup
Salad of crispy lobster mushrooms and dried beef with fall greens, roasted fennel, chilies and shallots
Short-rib ravioli with Fairburn buffalo mozzarella, wild mushroom sauce
Warm apple cake with caramel, rosemary and rum; served with vanilla bean ice cream
Cost is $90/person plus HST
Please call 250 748-7450 or email for reservations and info.