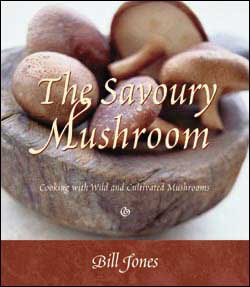 Mushrooms for Health
Mushrooms have been used as a medicinal ingredient for thousands of years. Everything you ever wanted to know (but were afraid to ask).
– Sourcing, storage, preserving
– shiitake and reishi mushroom spotlight
– Mushroom tea and broth
– Immune building mushroom soup

– Stir fries and one pot meals
Hot and sour mushroom soup with Shiitake, Wood Ear and Pine Mushrooms

Stir-fried mushrooms with ginger, soy and sticky rice

Orecchiette Pasta with Braised Porcini Mushrooms with tomato, garlic and rosemary

$100/person (plus Tax)
Local Food Cooking Classes
Hands-on limited size classes with Bill Jones. These are opportunities to expand your culinary horizons cooking with the finest local ingredients and working along side an accomplished chef and culinary instructor. Classes include a valuable primer on the topic and recipes to follow along in class and back home. Suitable for all levels of cooking skill but a prime opportunity for those looking to develop their skills and to ignite their creativity. Bill is the author of 9 cookbooks including The Savoury Mushroom and a recognized regional expert on mushrooms and wild foods.