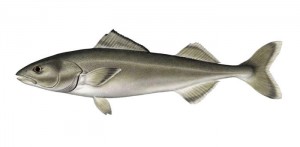 We sit on the edge of the Pacific Ocean and have always found joy in celebrating the bounty of our oceans and sea shores. The people who bring us these products are some our our favourite people. These hearty souls are the living spirit of the honest and hard-working pioneers who help build our coastal communities. They continue to work with respect and honour for our local ocean environments. We present a menu of sustainable seafood, influenced by the flavours of Asia and elevated with the best farm to table ingredients – from our own gardens and the best local producers.
Join us for the next local food feast.
Saturday, July 24, 2010
East Meets West Coast Seafood
Green Onion cakes with house-smoked Sockeye salmon
Spot Prawn rice paper rolls with smoked chili mayo
Handmade Bao (steamed buns) with sweet soy braised Octopus, pickled daikon and carrot Salad
Crispy Quailicum Bay Scallops with dashi-miso vinaigrette and Deerholme salad
Planked Sablefish marinated in Granville Island Sake lees, served with garden vegetable sticky rice
Grilled Nectarines, ginger cake and 5 spice caramel sauce
$90 / person (plus taxes)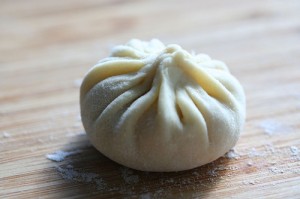 upcoming:
Saturday, August 21, 2010
Sublime Vegetarian – Cowichan Style
Lettuce wraps with grilled Eggplant and home-made Hoisin Sauce
Mushroom and caramelized Onion salad rolls with peanut sauce
Stuffed peppers with Fairburn Buffalo Mozzarella and olive caponatta
Heirloom Tomato and Pine Mushroom soup with red wine crème fraiche
Squash Cannelloni with coconut curry sauce and crispy onions
Lemon Verbena panna cotta with fresh Blueberries and mint
$75 / person (plus taxes)
Saturday, September 25, 2010
Italian-style Fall Harvest Dinner
Grilled Pizza with guanciale (smoked pork cheek), porcini and sage besciamella
Bruscetta with roasted tomatoes. olives and basil
Eggplant, Albacore Tuna and Arugula Salad
Barley polenta with wild Mushrooms and Pancetta
Red wine braised Beef short ribs ravioli with heirloom tomatoes and local cheese
Pear custard cake "Palpiton" with a hazelnut zabaglione
$90 / person (plus taxes)
Saturday cooking classes:
July 17– East meets Westcoast Cooking
We put an Asian spin on local seasonal cooking. This is a hands-on exploration of Asian pantry ingredients, local seasonal vegetables and some of the finest Cowichan Valley ingredients. You will make and sample all of the recipes in a fun and unique afternoon of cooking and learning.
Recipes will include:
– soba noodles with kale and mushroom in a sesame sauce
– wok-seared Dungeness Crab with herbs and garlic shoots
– stir-fried chicken with egg and sweet pea rice
– coconut and fresh strawberry tarte.
$100 per person
August 14– Local Sustainable Seafood
In this delicious class we seek out some of the best seafood gems on the island: Dungeness Crab, Sablefish, Octopus and Manilla Clams. We'll learn about the sustainable choices we can make when shopping for seafood. Tips on sourcing, handling and cooking seafood will be discussed along with a number of fresh and exciting seafood dishes that you will prepare and taste in class. Recipes include:
– planked sake marinated Sablefish with a soy and honey glaze
– Dungeness Crab Cakes with apricot salsa
– Smoked Octopus with olive and potato salad
– Manilla clams with green and black bean sauce
$100 per person