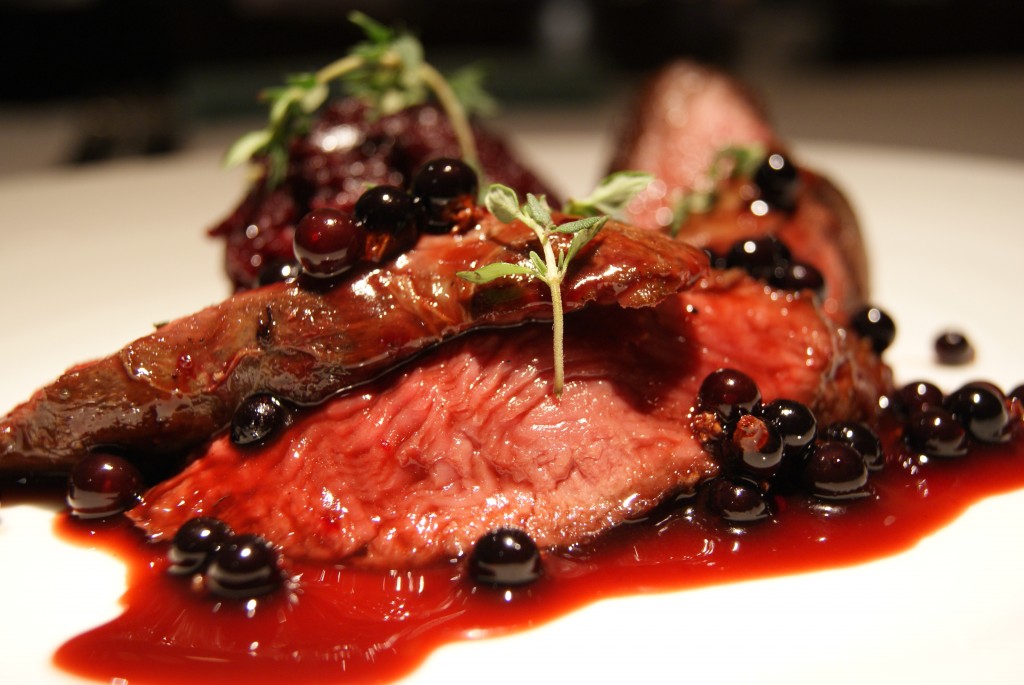 For a special June menu and in time for Fathers day we will be celebrating the beauty of venison with local seasonal products. Amazing asparagus, local berries and wild greens will work their way onto the menu. We'll even fire up the BBQ for some grilled treats. The star of the day will be the amazing local alfalfa-grazed venison.
Canapes:
Venison and wild mushroom pate, fresh mustard pickles
Venison and ginger dumpling, rhubarb dipping sauce
dishes:
Asparagus soup with air dried venison and morels, morel whipped sour cream
Vietnamese grilled venison skewers on a salad of Deerholme greens with an anchovy dressing
Milk braised venision shank and shoulder with porcini mushrooms and barley risotto, served with fiddlehead ferns and wild herbs.
Chocolate custard and strawberry tart with fresh mint créme anglais
Cost $90/person plus GST
250 748-7450 for reservations and details