Wild Food Experiences
Join renown chef, author and mycologist Bill Jones as he leads you on a unique wild food experience. Forage food display, show and tell, guided forage and a delicious meal to top it all off.
Join us in 2017 for wild food forages in the spring (edible plants and morel mushrooms) and fall (wild mushrooms). The fall schedule is usually set in August, buying a gift certificate enables the user to book any upcoming workshop (spring or fall).
Foraging Gift Certificates are available. The cost per person is $135 plus GST for a workshop and $215 for the foraging weekend package of a forage and cooking class.
Spring 2017 Wild Food Foraging Workshops:
Wild Food Foraging, Saturday, March 25th

Wild Food Foraging, Saturday, April 8th

Wild Food Foraging Weekend  – Foraging Saturday, April 29th and Morel Mushroom Cooking Class Sunday, April 30th

The course is a fun day explor­ing the wild foods of the Cowichan Val­ley. We start with an infor­ma­tive talk in our farm class­room, sample some unique wild food dishes and then head out on to the Trans-Canada Trail which runs by the farm. After a nice walk through beau­ti­ful and pro­duc­tive farm­lands and for­est we will identify wild plants, edible and poisonous species and habitat along the way. We will return to the farm for a unique dessert based on local foraged foods.
Foraging Workshop Cost:
$135/person (total with GST = $141.75/person or $283.50/couple)
Wild Food Weekend Cost:
$215/person (total with GST = $225.75/person or $451.50/couple)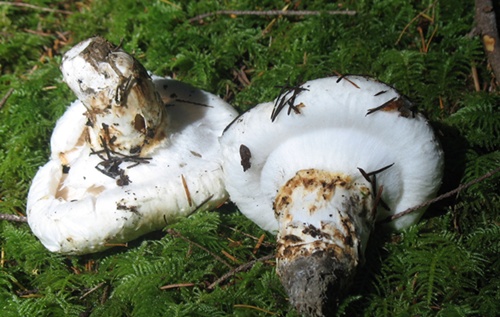 Individual Events:
Foraging: $135/person (plus tax = $141.75/person or $283.50/couple)
Mushroom Cooking: $100/person (plus tax = $105/person or $210.00/couple)
Private Cooking/Foraging Class (afternoon):
Minimum charge $400 (1-2 students)
$150/person (3-4 students)
$135/person (5-6 students)
$150/person (min. 6 students) for a foraging/cooking and dinner event
Special dinners and ingredients (ie. truffles) available
Call 250 748-7450
Please sign up for our newsletter for updates or you can contact us below for reservations or questions.