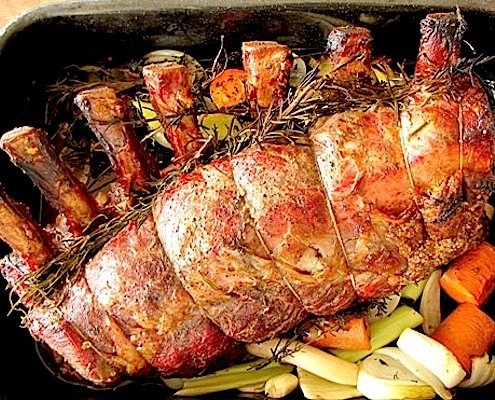 Every year we put on a special dinner at the farm to treat our customers and friends and contribute something to the local food bank. We try to work a few traditional English specialties into the mix as a tribute to our heritage and well – because we really like it!
Dinner will feature a prime rib roast made from Island raised beef, lots of wild mushrooms and a few truffles scattered here and there (like sugar plums dancing in your head). We really enjoy this meal and always prepare surprises and gifts for our guest to take home.
Come join our celebration of Cowichan Valley life.
canapes:
Artisan blue cheese with a roasted apple and walnut compote
House Smoked Salmon and Quince on sourdough croutons
plates:
Dungeness Crab Cake with wild mushroom sauce, black truffle and apple salad
Kaboucha squash soup with pine mushrooms and house cured bacon
Porcini-crusted Prime Rib Roast Beef with Yorkshire pudding, truffle potato gratin
Bread pudding with caramelized pears and sesame-maple ice cream
+ Chocolate truffles and bon bons
Cost is $90/ person (plus Tax) Donations for the food bank will be made on your behalf (extra food donations are appreciated)