Deerholme Farm has catered many special events and occasions. We offer unique food made with excellent local ingredients and prepared by professional staff.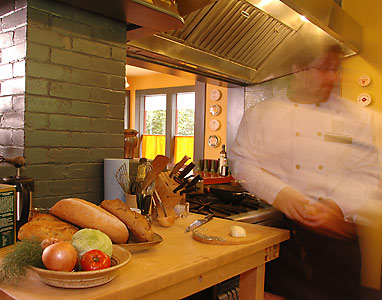 Small Events and Catering
We specialize in small catered events, usually less than 100 people. Our food is based on local seasonal products, globally inspired and very tasty.
We can offer whole animal BBQ (pork or Lamb) with catered events. Unfortunately we do not provide BBQ products without catering the entire event.
Offsite, our prices generally start at $50/person for a catered buffet for 50-100 guests. For a special dinner or celebration we offer the dining room at the farm (maximum 30 guests). We can offer everything from whole animal spit roasting to vegetarian and vegan specialties. We have catered many weddings here in the valley and would be happy to discuss your situation and budget. We also offer advise on venues, rentals and other services you may require.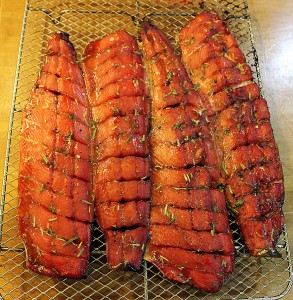 For farmhouse dinners we can offer multi-course plated menus that reflect the best cuisine the region has to offer. These dinners start at $90/person (minimum 10 guests). A combination of cook class or foraging and dinner is $135/person. We can also supplement with culinary treats like truffles (seasonal prices will apply – we source truffles from Italy, France and Oregon). In our dinners, we use only the finest local ingredients including pasture-raised meats and sustainably harvested local seafood. For private parties we add a gratuity of 15% to the final bill.
Dates are subject to limited availability, so call or email to discuss.
Off the farm we always happy to go to one of our recommended venue sites, such as Fairburn Farm, Providence Farm or Birds Eye Cove Farm. These facilities are available for larger events (based on availability).
We are willing to discuss other locations (such as private homes) so call us for more details.
To get started :
Call us with the particulars of your event or occasion (250) 748-7450
We then build a special menu for you based on your budget and needs. Each menu is unique to the event and seasonally available products.
We offer assistance in event planning, rentals and bar service
We require a 50% deposit to secure the date
………………….
Large Public Events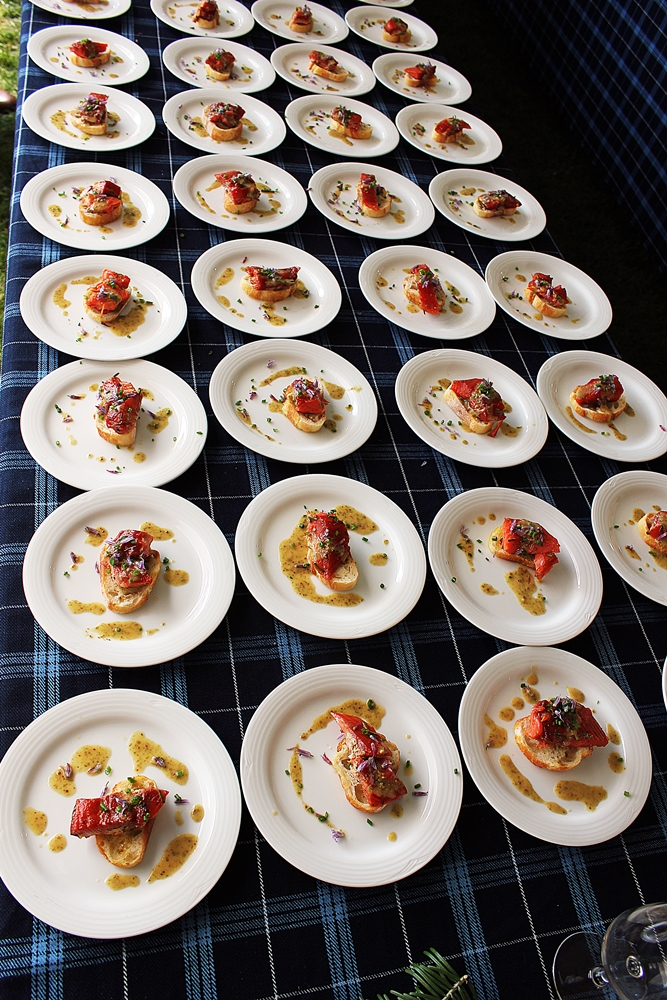 Bill has been crafting great events for the past 15 years. His company, Magnetic North Cuisine has helped coordinate events in Canada, the US, Europe and China.
Jones was a consultant for Granville Island Public Market for over 10 years and has worked closely with The BC Salmon Marketing Council, The Chef's Table Society, The BC Spot Prawn Fisherman's Association, Cuisine Canada, Slow Food Canada, FarmFolk/CityFolk and the Canadian Chefs Congress.
Bill has been a key organizer of:
Northern Bounty Vancouver (national culinary conference)
Feast of Fields (key coordinator for the first 6 years)
Granville Island Chef's in the Market (program developer)
Granville Island Tomato Festival
Granville Island Harvest Festival
Duncan Earth Day Festivals
Cowichan Bay Spot Prawn Festival (2500+ attendees)
2nd Canadian Chefs Congress (500+ Chefs camping at Providence Farm)
The James Barber Fundraiser Series (2009-2015)
Please contact us (see below) with any questions.
Bill Jones chef/owner      (250) 748-7450
[CONTACT_FORM_TO_EMAIL]